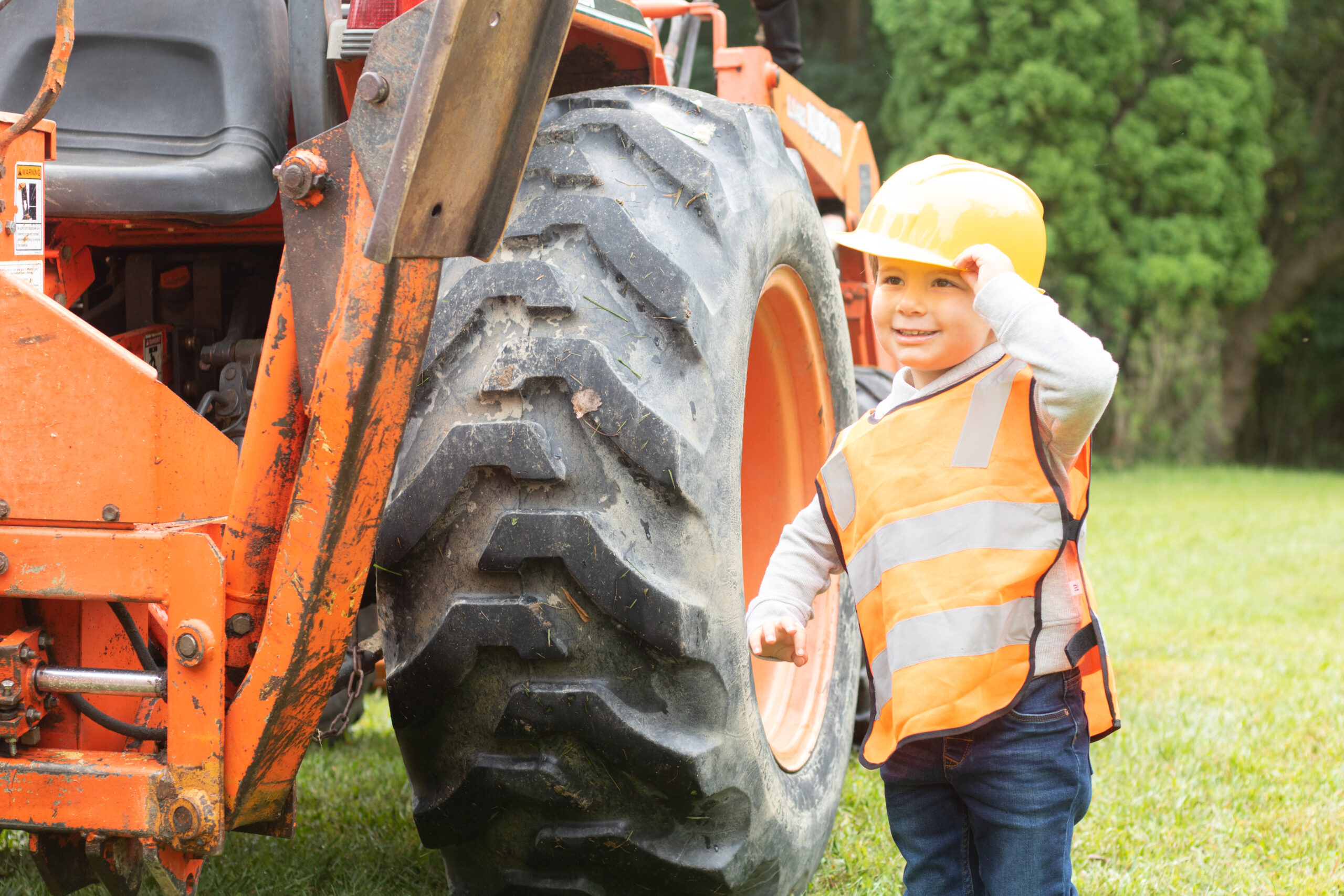 Construction Mini Sessions
This session is just so much FUN!!! How often do kids get to be up close and personal with a real life version of the toys they play with on their living room floor? A little kid saying "whoa!" when they see this equipment is my favorite thing!
This tractor is actually very special to me – it is my dad's tractor that he uses to make a living as a plumber. But he let me drive it when I was a kid and now he's letting me use it to give your kids this awesome opportunity! I'll provide the safety helmets and vests, measure your height against the tires, and you'll even get to turn on the lights!
Perfect for birthday photos, family photos, or some just for fun photos to make your kid's day!