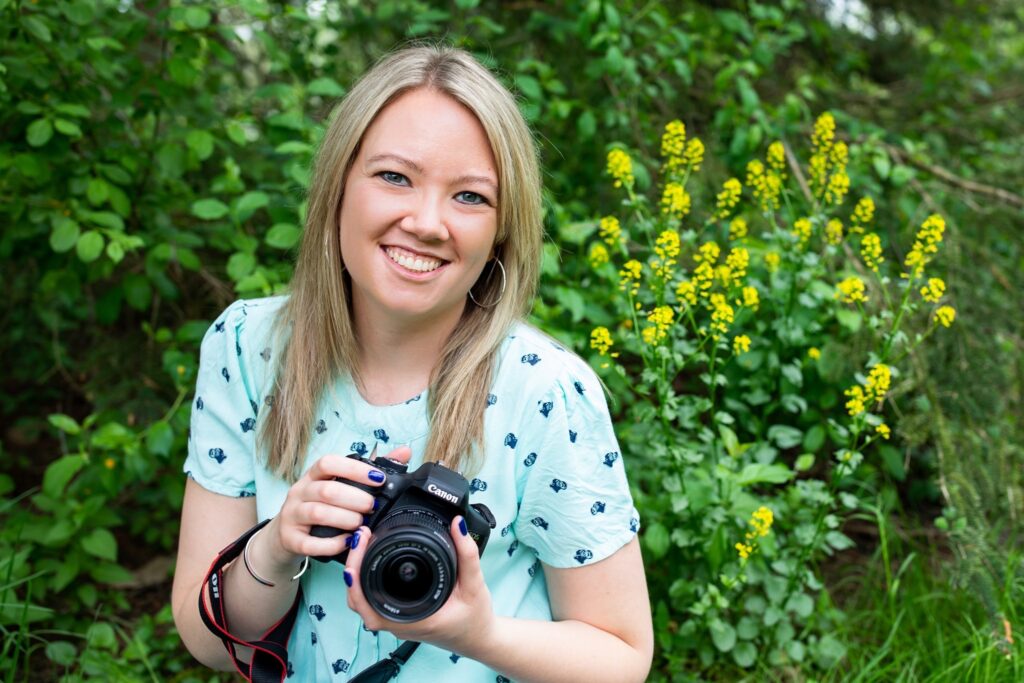 Hey Folks, I just wanted to take a moment to introduce you to the woman behind the camera, I'm Meghan! At any given point in time you will probably catch me with at least one of three things: a book, a cat, or a cup of coffee. And I'm happiest when I have all three at once! What makes you who you are? I'd love to snap a photo of it!
My passion for photography has inevitably become my career. My hobby as a kid was blowing through film on a 35mm camera like nobody's business. And then watching my parents' jaws drop when I handed them the gallon bag of film that I needed to get developed! I would have my friends over to do portrait sessions and make my dog, Daytona, pose with me for hours (see the most tolerant dog ever pictured below)
These days my cats, Tinker Bell and Dinah, and my husband Matt are my favorite subjects 😸🧔🏻😸
Roots Photography of Michigan focuses on creating timeless images and capturing beautiful moments with you and your loved ones. Our roots are important. They make us who we are, remind us where we are from, and keep us close to home no matter where we go. My roots involve the woods you see in the picture above, a pond, tractors, and a family that loves one another. I look forward to preserving your roots as well!
In addition to custom portraits, I also enjoy nature photography. Check out my work at https://rootsphotographymi.smugmug.com/Prints-Gallery/ to order custom prints.